"As an Amazon Associate, I earn from qualifying purchases. Without Any Extra Cost to You!"
Ring doorbells remain the best and most reliable solution to receive alerts whenever a visitor or any person is at your doorstep. Besides, it is essential in connecting you with the alerts, two-way and video communication.
It's amazing and makes everything look easy and straightforward around your home.
Since receiving notifications from the doorbell via your smartphone is an impressive feature for convenience purposes, it becomes a mess if the bell rings periodically or even on false signals.
The problem worsens when the doorbell rings constantly. It's annoying, but below is a complete guide to help you work on the problem.
Ultimate guide on fixing the ring doorbell that won't stop ringing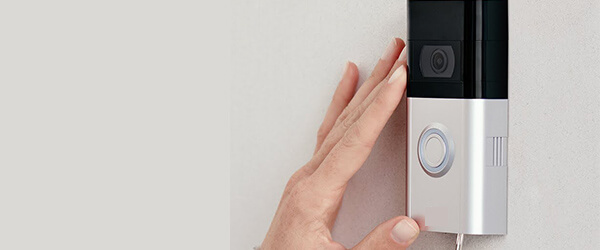 Step 1: Restart your doorbell
It's advisable to reboot your doorbell because sometimes it can stick on some loops, making it ring on false alerts. Therefore, to perform this task, you should try to locate where the power button is. Alternatively, you may restart the doorbell using a suitable mobile app.
For security reasons, sometimes the power button might not be situated on the exterior part of the doorbell with you.
It's therefore advisable to power off the doorbell for something like two minutes. Or you can just give it enough time and then reboot it again.
Doing so may fix the problem comfortably and your ring doorbell will cease continuous ringing.
However, this action could offer a temporary solution to your problem; at least you will get a meantime solution before going for a permanent one.
If the problems persist even after restarting the ring doorbell, advance to the next step. This couldn't be the problem with your doorbell; maybe the next action will help.
You may be interested into doorbell camera not working
Step 2: Reset your doorbell
If restarting wasn't helpful for your doorbell, probably you will have to reset the ring doorbell. Doing so is advantageous as it will assist you to eliminate problematic settings or any issue that could be making your doorbell ring continuously.
I thought you should have two different ways that can help us rest a doorbell. First, you have to locate where the setup button is and hold it for not less than 20 seconds. Doing so will automatically navigate you through the reset mode.
Remember, this process could take a few minutes for your doorbell to completely reset; the device will restart itself after the amount.
Once your doorbell reboots, the device will go back to its default settings. The problem that makes your doorbell go wrong unnecessarily will be eliminated by this action.
Alternatively, you can reset a doorbell back to the default settings using a suitable and reliable ring doorbell mobile application.
These apps feature impressive options for resetting the doorbell, allowing you to utilize the doorbell without continuous ringing or false alarms.
Well, I think you have two options under this step, if one fails, employ the other one. However, in case all the two methods don't work for your doorbell, we still have more steps, to advance to the next step.
Step 3: Reconnect the doorbell with the mobile phone
Though this problem is likely to be low, there are still possibilities that your belt ringing persistently due to an unavailable connection.
And even if there is a connection, it could be problematic. Disconnecting the device from the doorbell and then pairing it back could be a suitable solution.
Reconnecting will develop a new signal and could solve the problem with you. Going this way is worth it because you may have to encounter more extensive and deep troubleshooting techniques if this won't help you.
Give it a trial and see if it works, well, and is good for you. If not, move to the next step.
Step 4: Check the wiring
It's possible that your wiring is faulty; check and ensure it's in good working condition. There might be shortages, and damaged wiring, among other related problems with the wiring that could be too much for you.
It's therefore advisable to have the wiring inspected by an experienced electrician; he will diagnose for faulty wiring and still can fix the issue on the spot. Once the wiring is checked and confirmed to be okay, the non-stop ring doorbell will be eliminated.
Step 5: Seek the help of an expert
After trying all the above four steps, and the doorbell won't stop ringing, the issue is persistent, a qualified technician will help you. Has the doorbell been inspected for more problems or issues by an experienced technician
Ring doorbells remain pretty impressive with efficiency and durability, and there aren't a lot of problems associated with them.
But, there could be several errors with the doorbell because of excessive heat, humidity, etc. when situated on the outside door.
Allowing authorized personnel to check the device is always advisable to determine the root of the problem and fix it.
Frequently asked questions about the doorbell
Can a ring doorbell ring unnecessarily?
A doorbell may ring by itself, especially a wired model because of either a stuck button, exposure to low or high temperatures, and poor writing.
On the other hand, a wireless model may also ring itself because of signal interference, low battery voltage, hardware or software incompatibility, and exposure to moisture.
Can a doorbell shut itself?
Yes, but this happens mostly with wireless doorbells. Such a model can ring by itself because of signal interference or sensor contact.
You might be hearing the bell, but all of a sudden, it's off. When environmental conditions like temperature change, it also adjusts to the atmosphere.
Why am I hearing non-stop alerts with my ring doorbell?
A doorbell that rings constantly, especially a wired one implies that there are shorted wires or stuck buttons. To easily fix this, you should test and inspect the push button and try to power on the device again.
Final words
It is irritating to operate with a Ring doorbell that keeps on sending unnecessary alerts. You won't rest or concentrate in such an environment. But hopefully, you benefit from the above report as it has essential information for configuring the exact issues and ways to eliminate them.