"As an Amazon Associate, I earn from qualifying purchases. Without Any Extra Cost to You!"
Hey there, I have shifted from optical cable to HDMI ARC cable recently for my home theatre.
But this shifting wasn't so satisfying because of the audio dropping out of the HDMI ARC cable.
Then I left quora on the quora.com website to take ideas from the people who have faced this problem.
I will tell the process of how I have fixed my audio dropping out issues.
I will try to discuss the reasons behind this audio dropping out hassle and 
give you some solutions for fixing this problem.
So, let's start.
Reasons for your HDMI ARC audio signal dropping out:
Before enjoying the better sound quality from the HDMI ARC audio cable, of course, the label of your audio device and TV/home theatre will have to be ARC-compatible HDMI cable.
Then the cable will work properly. But there are also some important reasons for signal dropping out from HDMI ARC cable.
Let's see those reasons behind the boring and irritating sound creation.
1. Cable Failure and Damage:
The first and foremost reason for your HDMI ARC signal dropping out can be, the ARC cable doesn't work properly because of failure and internal damage.
The failure and damage can occur for many reasons, like the heavy use, the rough connection between your HDMI ARC cable and device. 
And if you plug and plugin the ARC cable multiple times from the device, it may cause a big reason behind the audio dropping out.
You need to know that the HDMI ARC cable can take a long time to be damaged internally.
2. Third-party connections:
Sometimes, third-party devices like gaming consoles, other external devices can harm the audio signal of your HDMI ARC. 
When you connect these third-party devices, these external devices control the ARC cable functions of your device.
Then it stops the proper frequency of sound or delivers poor and terrible sound on your TV /home theatre.
3. Outdated software version:
If you use the outdated software version on your Audio receiver, HDMI ARC audio won't work on your devices. 
Because the modern audio device can't co-operate with the old version software. Then the HDMI ARC signal will drop out. 
4. Wifi devices close to the speaker:
If you have any wifi devices close to the speaker, then interference can cause the WiSA signal between the speakers and the hub. 
As a result, HDMI ARC audio won't work properly and sound can drop out. 
A Quick Fix For Solving the Audio Dropping Out: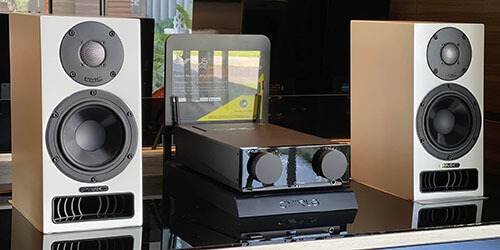 Just disconnect the power from your device and unplug the cable from the port. After a few minutes again plug in your cable on port and connect with the power.
How to solve HDMI ARC signal dropping out
Before changing the cable or HDMI ARC  port, it will be best to understand the problem with this sound system. 
So, let's try some quick fix for solving this horrible issue that I did on my device.
Power off all of your devices:
First, check if there is any loose connection at the end of the cable/port/display of your device that naturally occurs in electrical cables.
If everything is ok, then you need to power off all the devices.
Disconnect all the HDMI cables from your TV/ home theatre and receiver. 
Then power off all the devices and disconnect all the connected devices' power from the power source.
Wait for 10 minutes or a little more. I waited for 30 minutes.
After this, connect all the devices to the power sources and power on them.
Again wait for 10 minutes and connect the HDMI ARC cable with your TV/home theatre and receiver. 
Then power on all the devices. 
Now check if the audio sound is dropping out or not. 
If the problem is not solved. Then you have to follow some troubleshooting tips.
I had seen in the comments of the many people on Quora.com, that they fixed the audio sound after troubleshooting and I am also among them.
So, let's see the tips for troubleshooting.
Troubleshooting:
After ensuring that your connected devices are HDMI ARC  cable-competitive, you should start troubleshooting for fixing the audio sound. And I use NTW Ultra 4K HDMI ARC Cable in my home theatre. I chose it because of its long durability along with its High-Speed Data Capacity. 
If you don't want to change your cable so fast, you can use it. NTW HDMI ARC cable is really available at a cheap rate also.
As before, power off all the devices and disconnect them from the power sources. 
Then wait for a few minutes and connect with the power. Now power on them.
From your TV settings option, you have to enable HDMI CEC. Press on the Settings/Menu/Option on your device. 
Then press on directionally according to this,
Settings /Menu/Options > BRAVIA Settings > External inputs > HDMI CEC Settings > CEC 
Now it is the term to activate and adjust the HDMI CEC Settings of your TV.
Now you have to change the audio sound settings of your device to fixed or variable.
For changing the sound settings, at first press on the "Menu" bar and select the icon of Audio, then select it.
You will get the "Speaker" option and select it also. 
Press on the "Off" option and select it. Again press on the "Audio Out" option and select it.
Then you will get the option "Fixed" and "Variable". Press any of them and exit from the menu bar.
After this, restart your TV.
Check if the audio sound is ok or not.
After completing all these processes, if your audio doesn't sound ok, then you should update the software of your device.
Upgrade your TV's software:
Using your remote or from the TV, go to the "Settings" section.
Then select the support option. Here you will get the option, "Software Update".
Now select this software update and the software will upgrade.
Change the HDMI ARC port:
Sometimes, HDMI ARC damages if you plug in and unplug the wire too frequently. 
Then your audio sound won't be ok after troubleshooting or taking other steps.
At the final stage, you have to replace or repair the port as soon as possible.
You can use HDMI ports also on your device. The HDMI port is also ARC compatible.
Frequently Asked Questions
How Long Does an HDMI ARC Cable last?
HDMI ARC cable is made of copper wire and its quality is better than HDMI cable. It is also fireproof. 
You can use this audio cable until any internal damage has occurred inside it. Without any damaging causes, it can last for 50 years, even your lifetime.
Can I use a regular HDMI cable for ARC?
Yes, you can. You can use the HDMI ARC as normal HDMI and vice versa (you can use it as a regular HDMI cable for ARC also). 
Most of the HDMI cables are ARC-compatible. You need to Plug one end-side of your HDMI cable into the ARC-capable HDMI input in your device on which you want to use it, And then again plug the other opposite end-side into the ARC-capable output on your receiver.
Can I use HDMI ARC for gaming?
Yes, you can use it. First, you have to connect your TV channel with your gaming console and then connect the HDMI ARC audio output device with the ARC HDMI port.
Conclusion
One thing is badly needed to say that, the electronic device get damaged
excessive and bad use mainly. 
If any internal damage hasn't occurred to the HDMI ARC cable and port, after troubleshooting, power-off solutions, after unplugging the cable from the port, and then again plugin, there is a big possibility of fixing this audio dropping out.
I have tried to show you those steps that are enough for solving your issue. I hope you will be able to fix your problems using these steps.