"As an Amazon Associate, I earn from qualifying purchases. Without Any Extra Cost to You!"
My spouse and I have Corsair Void Elite mics and headphones and hers is wired while mine is wireless. She recently replaced her computer and now the mic sounds like a robot. When we try to exchange the PCs, the headphones work fine and there's no robotic sound.
I know maybe you have ever experienced such a problem and wondered what went wrong and what could be the possible solution to the issue. Well, this article is here for you and what you only have to do is to follow the steps provided in the report.
Table of content…
Reasons for robotic sound in mics
Tracing the exact problem is always advisable so that you know what to treat. Mostly, mics fail because of hardware or software issues and if you are unfamiliar with such issues, you can easily replace the mic. Though sometimes it's advisable to go for a new mic, the problem might be arising from the host i.e., computer.
You may interested into mic for noisy neighbors
After buying a new pc, it's possible to experience such a problem that you never experienced with the previous computer. Uninstalling sound drivers and replacing them with the latest ones can be the simplest and quickest solution to such a problem. Alternatively, you can decide to swap your mic with somebody that works on your pc.
However, the biggest problem is to find a person to do the business with. Besides, maybe the folk's mic is wired while yours is wireless; would you accept? This problem becomes even bigger when it reaches this point. But, if you are unable to fix the issue, I recommend using the available or swapping with a friend and accomplish the job at hand before opting for a complete guide to fix the challenge.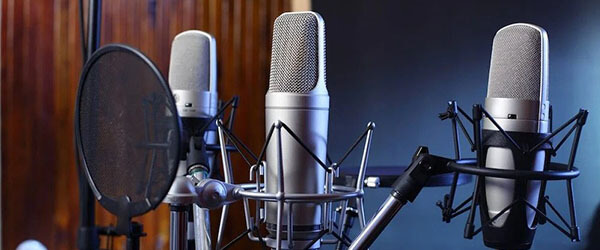 Mic sounds like a robot how to fix discord
Fixing a choppy, robotic, and poor sound can be problematic if you don't know the exact problem. There are various causatives that can lead to ugly mic audio like poor network performance and issues arising from the telephone service provider. First, it's advisable to determine your connection to the audio hosts
Connected via my speakers and mic
This problem happens mostly when there's poor network performance, high usage of CPU, and lack of memory. The quality of the mic sound will either drop sound robotic or delayed. To fix such an issue;
– Try to close all the applications that are not in use so that you create some bandwidth.
– In occasions where you are utilizing a dial-up internet connection with VoIP, poor performance will be experienced. So, for maximum performance, it's advisable to have a broadband internet connection. It might be the best and quickest solution for your nightmare.
– Some experts recommend trying to run the GoToMeeting connection wizard. Doing so is necessary to troubleshoot connection problems with your mic. Failure to do so, believe me, the robotic mic will be your portion and you will hate everything around you.
– In case the issue keeps on showing, it's advisable to switch to phone mode and wait for the result.
If you are connected via your telephone
If you are experiencing robotic sound while using your telephone, checking the service provider is always the best solution. Problematic telephone service providers can lead to poor sound quality as well as robotic sound. Once you come across such a problem, don't panic because it's not the end of life. Use the following step by steps guide to fix the issue easily for yourself:
– While using a telephone with a robotic sound, hang the phone and then redial in to figure whether it's a problem with the existing or current connection. Networking is the biggest challenge that can lead to awkward sounds, so hanging the process and then initiating it again can be the suitable answer.
– Furthermore, sometimes the problem might be arising from the phone itself. Therefore you are required to swap the telephone with another one and observe the results.
– In case the issue becomes persistent, it's advisable to try shifting to Computer Mode (Mic and speakers). If it's your lucky day, this action may work for you and you won't experience the same problem again with your mic.
If you're still encountering robotic sound with your mic, use the following quick and easy guide.
– On the taskbar, type in the word troubleshooting
– Right on the troubleshooting in the provided search results
– Click on "view All" before clicking "Play Audio"
– The next step will be to click the "Next" function and then rely on the on-screen instructions.
By-passing the computer audio through investing in another USB head or a sound card can be another suitable way to tackle this issue. I thought you should understand the robotic mic sound might be experienced because of corrupt audio settings or drivers. Please, don't forget to update your audio drivers from the PC manufacturer's website and configure the issue.
If it happens that you have tried everything and the problem persists, seeking the help of an expert is always advisable. Or, you can call customer care for immediate assistance.  These things happen and there is always a solution for each; if you fear problems then you shouldn't buy electronics.
Frequently asked questions

about robotic sound
Why am I experiencing robotic sound with my mic?
Corrupt audio settings or drives remain the common problem that can trigger robotic sound in mics. The suitable and reliable solution to this issue is to run audio troubleshooting and determine if it's helpful.
I need to have robotic sound with my mic, how do I go about it?
– Visit https://voicechanger.io/
– Upload the audio you want to sound like a robot. I know maybe you have already recorded it or if not yet, you are free to record it on the spot.
– Select your favorite voice version from the list and enhance your audio with a robotic sound.
Final words
Use the above suggestions and do away with the robotic sound in your mic. You don't have to worry about such problems because they exist and we always have possible solutions to fix the issue.