"As an Amazon Associate, I earn from qualifying purchases. Without Any Extra Cost to You!"
Sometimes you may have ordered the Arx A3rx-c's, but you may get into trouble with neighbors.
Of course, you will start to hold questions wanting to know which one is the best between SVS SB 1000 Vs SB 2000.
You need a suitable audio device that won't disrupt your next-door neighbors.
If you secured a room on the third floor or fourth floor, a downward-firing subwoofer can be unfavorable.
I say so because sound reverberates well in apartments that have wood floors.
For this reason, this report will provide you with comprehensive information, explaining their differences.
Known differences between svs sb 1000 vs sb 2000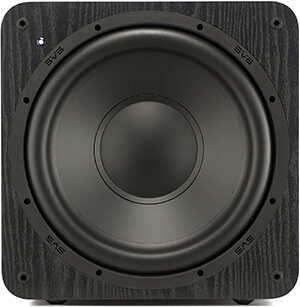 Lower frequencies
I would prefer buying the SVS SB-2000 over SB 1000 because it offers relatively lower frequencies.
Approximately my music listening habit is about 80% based on the setup I own.
SB-2000 is, therefore, suitable and does wonders with 2.0 center while watching movies.
With such capabilities, SB-2000 will spare you from hearing low frequencies that could lead to downward-firing.
You even go beyond 25% volume with such a subwoofer. Though you can still watch movies, it might not be as frequent as the way you listen or stream music.
You may be interested in test subwoofer without amp
Cost
SB-2000 is expensive compared to SVS SB-1000 sub. You are likely to spend an additional cost of about $200 to own an SB-2000 sub.
Therefore, this should depend on your budget, if you operate at a fixed one, then having an SVS SB-1000 is just fine.
Price increment means that you'll be paying for extra wattage which might not be necessary, especially if you require low frequencies.
With such capabilities, you can adjust to reasonable volume based on your surroundings and room size.
Sometimes you might be forced to purchase an Auralex pad which is responsible for keeping the sub off the floor.
Besides, you should also consider buying sound foam to cover the wall behind the subwoofer.
Don't miss the guide: SVS SB12-NSD VS SB-1000
Sound quality
This factor is very essential when choosing the best subwoofer to supplement your home entertainment experience.
For this reason, some consumers have testified that the SB-2000 sub produces high-quality sound.
Such a mechanism allows you to crank its level to the fullest with no distortions.
On the other hand, SVS SB-1000 should not be underrated because it also offers great sound quality based on its price.
The audio quality you get is still amazing, but you may experience distortions at higher volume cranks.
If your subwoofer sound quality is too bad making some unwanted noise then check how to fix subwoofer noise
Deeper extension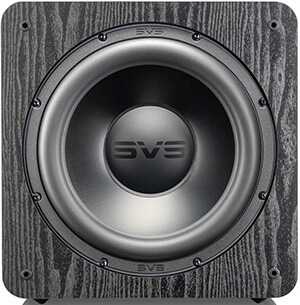 SB-2000 guarantees deeper extension compared to SB-1000 subwoofer. Such a feature is essential, especially when watching action movies.
You will feel like you're in the middle of a battlefield. This experience, therefore, makes SB-2000 unique for offering a real streaming experience.
On the other hand, SB-1000 might fail to offer you room-filling sound which makes it unsuitable for watching action movies.
Space occupation
However, investing in an SB-1000 subwoofer can be great if your room measures 13×12 with a 9-foot ceiling in the center.
It also doesn't matter whether there's a perimeter tray around the room.
This type of offer is also outstanding when it comes to space occupation.
This isn't an issue as it can be squeezed into your available space compared to SB-2000 which looks quite big. 
For this reason, you are allowed to use the device even in your living room. Go for SB-1000 when you can as it can be turned down, or calibrated to match your space.
Find here: the best active crossover
Side by Side Comparison table
1 x 12" / 30.48 cm Aluminum (Front-Firing)

38.6 lb / 17.5 kg (with Grille)

38.6 lb / 17.5 kg (with Grille)

1 x Stereo RCA Input (Audio/LFE)

1 x Stereo RCA Output (Audio)

1 x USB Type-A Input (Service/Wireless)

1 x 1/8" / 3.5 mm Input (12 V Trigger

1 x 1/8" / 3.5 mm Input (12 V Trigger)

2 x Binding Post Pair Input

1 x Stereo RCA Input (LFE)

1 x Stereo RCA Output

Placement & Mounting Options
Frequently asked questions About svs sb
Is an 8inch sub enough?
Owning an 8-inch subwoofer means that you will enjoy more impact and power, regardless of the settings.
Besides, such subs are popular for saving the battery of your car. I say so because tiny subs don't utilize too much power.
This makes them suitable for the vehicle as they won't overburden the battery of your vehicle compared to larger sub, but offers great sound.
Who is the owner of SVS sound?
Gary Yacoubian is the president in charge of manufacturing SVS.
This fellow is known for maintaining an extended friendship with Bob Cole who was the Founder of World Wide Stereo.
The Company shares a rich culture that mainly produces high-quality SVS speakers and subwoofers.
Do more watts imply more bass?
More bass doesn't necessarily imply better bass. Wattage is the main factor to determine the power of any subwoofer.
This means that the higher wattage defines a more powerful sub. Remember, a 500-watt sub doesn't mean that it will be played five times louder than a 100-watt subwoofer.
Wrap it up!
Sometimes the walls might not be thin, but subs don't have a problem waking up the whole neighborhood if you aren't careful.
You might even be forced to buy and install some foam behind your subwoofer and wall as well.
From the above discussion, you can see the differences between SVS SB-1000 VS. SB-2000 is simply based on some considerations.
Some of these features are; sound quality, cost, deeper extension, etc. you, therefore, consider them when drawing differences between the two options.
They can still serve you better but now it depends on your favorite and budget.