"As an Amazon Associate, I earn from qualifying purchases. Without Any Extra Cost to You!"
If you are thinking about buying a ham radio, but you are confused about which one to buy then I suggest you buckle your seatbelt because today you are going to witness the clash of the giants.
At the end of the article, we will announce the clear winner. So let's get started with the discussion of BaoFeng vs Yaesu! 
The baofeng radios are great and are very well built, but the mechanisms that they use are very inexpensive. 
On the other hand, the Yaesu is a ham radio having better sound quality, but you can get two or more Baofengs for the same price. It completely depends on your preferences. 
So now, we are going to take the champions of both Brands and have an epic faceoff between the two gladiator ham radios on several bases.
For Baofeng we have the BaoFeng which is a (UV-5R 3rd Gen) dual-band two-way radio. And representing Yaesu we have their one and only Yaesu which is a dual-band VHF/UHF amateur ham radio. So let's begin the comparative analysis.
 Let's go to step by step…
BaoFeng vs Yaesu : Features In Details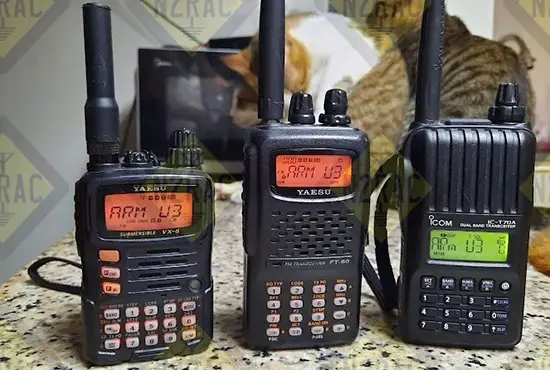 Frequency Band/Range:
The communication range for both radios is pretty much the same and when it comes to the band frequency both of these devices are VHF, UHF compatible.
As for frequency range, the FT-60R has a range of 140-174 / 420-470 MHz and BaoFeng have a range of 136-174 / 400-520 MHz 
Display:
Yaesu FT- 60R has an LCD Alphanumeric display with a backlight having a lighted keypad, a bar graph at the bottom, and a scanner.
On the other hand, Baofeng BF–F8HP has a Tri-Color LCD display and the display is color changeable which is a really unique feature. 
Antenna: 
Our Baofeng champion uses a high gain SMA top-notch antenna whereas our Yaesu gladiator uses a rubber ducky antenna that needs to be improved. The performance is not up to mark. 
Battery and operating power:
Yaesu has an output of 5 watts and as for BF-F8HP; it can transmit up to 8 watts.
Baofeng has a large 2000mAh battery which enables you to use a built-in flashlight and FM radio nonstop and still have the supremacy to talk all through the day without charging.
Yaesu comes with a battery of 1400mAh but they use NiMH batteries instead of lithium which is a disadvantage because these batteries consume a lot of self-charge.
But the good thing is the model has a low battery alert system. So as for battery, I think Baofeng holds the lead. 
Number of Channels:
Yaesu FT-60R has 200 channels which you can program very easily while BF-F8HP has 120 channels. So Yaesu surely has the upper hand. 
Customer reviews and Bestseller ranking:
BaoFeng has achieved a 4.5-star review and 6th spot in Portable FRS Two-Way Radios whereas  FT-60R has achieved a review rating of 4.7 stars and ranked 51 in Portable FRS Two-Way Radios. 
Included Accessories:
The FT-60R package includes an antenna, battery charger, and a belt clip whereas BF-F8HP includes all of this plus a Power Adapter, Earpiece, and a hand strap as well. 
Price: 
Surely by now, you all know that Baofeng does not focus on a particular niche so they save money on advertisements and promotions.
So that is why they can offer their product at a cheap price where Yaesu makes radio which is standard, good quality and okay for all. 
Size and Weight:
The height and width are pretty much the same for both of them but as for weight Yaesu FT-60R happens to be heavier. From the customer's point of view, they expect hand-held radios to be light as a feather. 
You may be interested in bearcat 980 vs cobra 29
Advantages of Baofeng radios: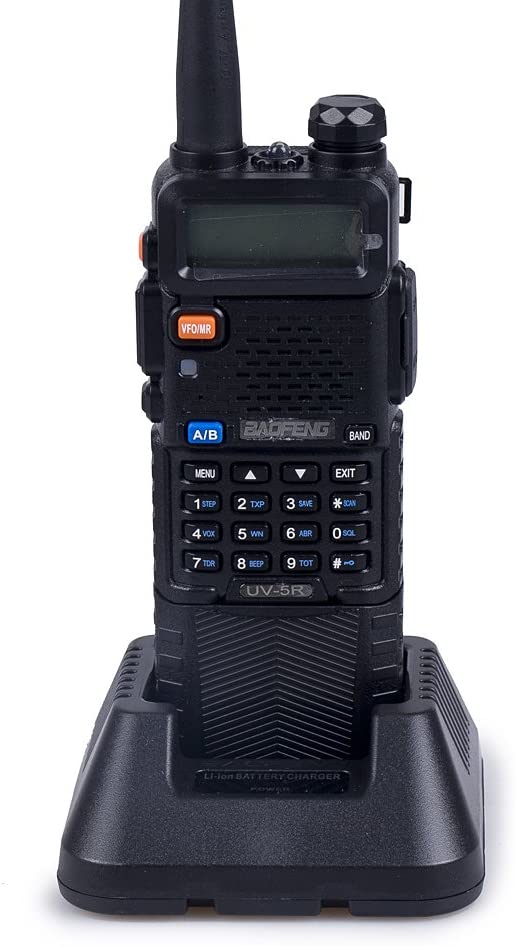 Baofeng is one of the finest and prominent Chinese ham radio companies out there. The brand is not only recognized for its ham radios but also for the sum of study and effort that goes into building each of these devices.  
Here are some advantages:
The radios are cheap and very affordable. 
You get a lot of features at such low price 
The designs are not only suitable for rookie users but also for commercial users as well. 
The radios have flexibility so you can customize it according to your will. 
They are built strong and can transmit up to 9 watts of power. 
Provides a high capacity Lithium-ion rechargeable battery. 
They come with a range of about 4km at such a low price. 
 They have a good Line of vision transmission. 
Have a good battery life. 
They have many frequency channels with multiple frequency range combinations. 
Baofeng UV-82 has up to 128 storable channels and is perfect for the amateur radio market. 
You may read also the midland 75-822 guide
Advantages of Yaesu Radios: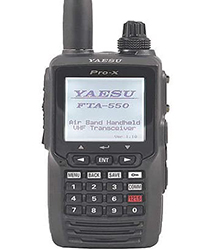 Yaesu is a longtime maker of amateur radio tools. They provide premium quality ham radios. Though initially, Yaesu amateur radio transmitters were developed especially for the Japanese market eventually this manufacturer company turned out to be the greatest in communications equipment for nearly half a century. 
Here are some advantages you'll get using their ham radios: 
The brand ensures high-quality premium radios. 
The Yaesu radios are usually highly configurable and easy to set up. 
The menu systems are easy to use and it will make your field operations easier. 
Though the price is high they assure excellent performance and durability. 
The radios come with a huge operating watt power. 
 Most of the ham radios are all-band transceivers. 
The devices will surely put you on a repeater, and compact your inner-mod. 
Easy to operate menu is one of the exclusive features for their ham radios.
 The Yaesu includes broad transmitter coverage; outstanding audio quality, sturdy built, and scans modes. 
 Yaesu hand-held radios come up with shortcut keys to grant you easy access. 
Let's Wrap Up!
So, after discussing all the relevant points and features of BaoFeng vs Yaesu, we must announce the winner of the faceoff.
The BaoFeng radios are great and are very well built, but the mechanisms that they use are very inexpensive. As you can see that baofeng radios come at a cheap price and it is economical for all users and it includes more accessories and has a better battery life as well.
Yaesu tries to maintain a good quality overall starting from a speaker, transmitter, display, etc. and it's more suitable for commercial purposes. So overall I guess BF-F8HP does the job. And it's our winner for today's faceoff.