"As an Amazon Associate, I earn from qualifying purchases. Without Any Extra Cost to You!"
The cassette adapter of a car is an adapter that allows the music to be played from another source with a tape player. It doesn't need any auxiliary port or CD player. 
So, it is comfortable to enjoy music by using the car cassette adapter. 
But it becomes tough when it doesn't work properly or create any problems. The most common problem with a car cassette adapter only plays on one side. When it happens, the sound becomes uncomfortable for us and we can not enjoy the music properly. 
Seems a great deal right? No tension dear. I've fallen into the very same problem earlier that my cassette adapter only plays on one side. I solved it. It's your turn now. 
Today I will tell you about how to solve the problem of a car cassette adapter that plays only on one side.
In doing so, first of all, we need to know about the structure of a car cassette adapter so that we can understand its exact problem of it. Then, gradually take the steps to solve it. 
Table of Contents:
Structure of the Car Cassette Adapter
It is mainly designed for car stereos which had cassette players only. In those stereo systems, the adapter is connected to portable CD players.
Nowadays, vehicles have no auxiliary ports built-in; their stereo system is using this adapter. Even the car has CD players built-in and also like to use the cassette tape adapter with a portable media player. And it's becoming popular day by day. 
Generally, an adapter has a single-sided writing tape head. By using a cord, it is connected to a stereo minijack connector.
The tape head is almost similar to the recording head on a typical tape deck. The tape head is converting the electrical signal into a magnetic signal. The cord connected with it is attached to the device's output or headphones.
It depends on the user's comfort. The tape deck's reading head receives the magnetic signal. Then it converts it into an electrical signal again.
It is amplified by the sound system. The reason behind it, most cassette adapters use a single-sided head and they only work in one direction.
But some adapters also have double-sided heads which work in both directions. These one-way gears simulate tape movement from reel to reel.
It ensures that the deck should not auto-reverse. Now, let us know what are the reasons behind a car adapter playing only on one side.
You may read also reasons VCR that won't play
Why Car Cassette Adapter Only Plays on One Side?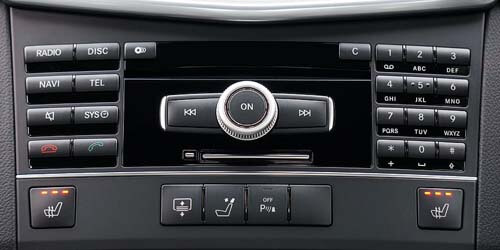 There may be a major or minor reason behind the problem of the adapter not working on both sides. We have to find out the problem first.
The reason may be the auto-reverse of the car cassette adapter. So first we have to fix it.
After fixing the adapter and rearranging it, if you see that your adapter is still not working, then it might be the problem of a bad deck or bad adapter.
But before deciding on that, we will check the tape head if it is lined up properly or not with the adapter.  
You might be interested to check reviews best stereo for car
How To Solve A Car Cassette Adapter That Playing Only On One Side
For solving the auto-reverse problem of the adapter, you need to follow the steps given below.
Step 1: First, look at the connection of the adapter. See how it is connected and then disconnect it. Most people connect their adapter with a small screw.
But there are different ways to do it. You need to remove the screw. So use a jeweler's screwdriver if it is tiny. Instead of it, you can use swiss-army.  
Step 2: Now you will see the guts of the things. You have to find out the bit which is responsible for the tape deck to try and auto-reverse.
Then you can see a collection of a few gears which are moving independently on a plate. This is the actual troublemaker. An adapter doesn't need auto-reverse.
But the reason described above may be the reason for it. So detecting the problem is important. 
Step 3: Now it's time to fix the troublemaker. But in doing it, you have to be careful about your work so that other connections or parts make no change.
Or if you make any change in other parts to whip out the gears easily, you have to re-insert the parts after the job is done. Now whip out the trouble maker and we will look forward to our next step. 
Step 4: Line up all the gears where they should do and pinch the wire in the side. Now screw the cover back together with the way it was before.
Then get ready for some problem-free listening. Plug the cable and check the adapter by playing music according to your comfort level. Hopefully, there will be no more problems.    
If your car cassette adapter is still not working after solving the problem your adapter or deck may perish. To know the exact reason for it, you have to change the direction of the adapter.
Then restart the cassette. If It starts to work then It is good. But if it doesn't, The problem may be with the adapter. So you need to change the adapter. 
You might be interested in the odometer not working properly
Tools That You Will Need To Solve This Problem: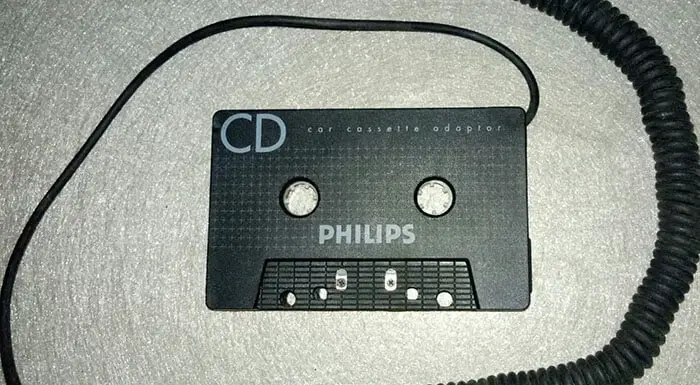 I have some recommendations for you. You can buy an adapter from Amazon. 
Pick as you need:
If the problem is not with the adapter, then the problem must be with the deck. A bad deck causes the problem of a car cassette to play only on one side. So you have to buy a new deck then. 
Our recommended deck is given below:
After buying the adapter or deck, Place them into their space. Then you will find your car cassette work on both sides and you can enjoy music. 
But before buying, I want to suggest you check the cable of the adapter whether it is lined with its connected properly or not as a last try.
Let's Wrap Up!
So, finally, it can be said that the main reason for this problem is the auto-reverse flip flop. You can get it solved by following the step described above.
But if a bad adapter or bad deck is the reason for the problem, you have no other way than to change the adapter or deck. We've listed some necessary products regarding this. If you find them fruitful for you, feel free to buy them. 
This is all about how to fix the problem of the cassette adapter only playing on one side. Still, if you have anything more to ask, please feel free to comment below.