"As an Amazon Associate, I earn from qualifying purchases. Without Any Extra Cost to You!"
Assume that you are sitting in a car but not listening to anything, how the long drive would seem to be?
I think your answer should be, "Too Boring"!
Then, you must have your car's speaker at its best to listen to great music. This device is responsible for all kinds of audio operations. 
Therefore, you should install a top-notch speaker and woofer system to enjoy your long drive in a more thrilling way. 
But the problem is, sometimes your car speaker cuts in and out might be too annoying. 
No matter what the problem is, there is a quick way to fix the car speaker cuts in and out. Let's know how.
What are some of the most common and related issues?
What are the reasons behind this?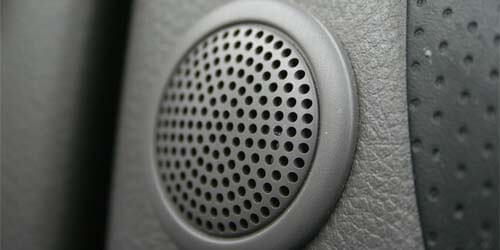 In most cases, we find it when a speaker catches a particular volume. At that time, the speakers have a propensity to cut off automatically without showing any alert.
In fact, these are some of the major causes of the speakers cutting out at high volume:
It might happen if one or more speaker terminals get actually rooted in the metallic portal.
In addition to this, when any of the speakers come to be dysfunctional as well as it's not receiving a regular source of load that your amplifier will fit.
Most mechanics say that most cases occur for the first reason. 
If you want to fix the problem, then you should…
Firstly, you have to detach all the cables from the output of your amplifier. (That is connected to your speaker) 
Next, you should set up a DMM that will warn you when your speaker has a smooth flow. Plus, when to set up a lead on the surface to check all cables.
Thus, you should check all the cables to know which cable can be rooted and which one to repair.
What are some of the most common and related issues?
Yes, you can buy the best speaker, but though it is not sure that, you won't face any mechanical complications while the activation time. Then you may ask, what are the main reasons for the erratic sound leaking out from a speaker?
Problem 1: Speakers are turning ON, but do not produce any sound
After buying a top-notch speaker system and setting it up according to the instructor's manual, unexpectedly you may notice that there's no sound coming from the secondary speaker.
Then, you would make double-check over all the connections and fluctuations. Still, everything's proper. 
Why is this happening? 
This issue can be solved easily by maintaining the below procedures. 
Note: Be careful while conducting high-voltage appliances. And before you start any operation, you have to lock out and tag out the appliance. In addition to this, one needs to diminish the sound of not getting whiplashed if it arises. 
Review the power supply
According to most of the mechanics, this is one of the most common reasons for a  speaker's cuts in and out. Practically, in most cases, the terminals of the cables occur the problem.
So, you have to clear the terminals. Then, make another attempt. In addition, the vague connection may even cause the power supply to fall into a problem.
After having all the connections checked, again cross-check the connections. Whether they are linked up to the right wires or not.
When the connections seem to be right, then again see whether there is any power fault with a tester. If you find everything okay, move forward to the next step. Let's check the speakers now.
Test The Switches
By turning on the switches, you will be able to see if there is any unfair complication. Therefore, make sure that you've turned the necessary switches on.
Check The Receiver
Connect your speaker with an alternative receiving source. By doing so, you will be able to know that the speakers are functioning adequately. If it is not, then this is obvious that you have problems with the receiver. 
Note: Rather than going to repair the speaker on your own, you should take the help of professional mechanics.
Problem 2: Coming abnormal buzzing noises from the speaker.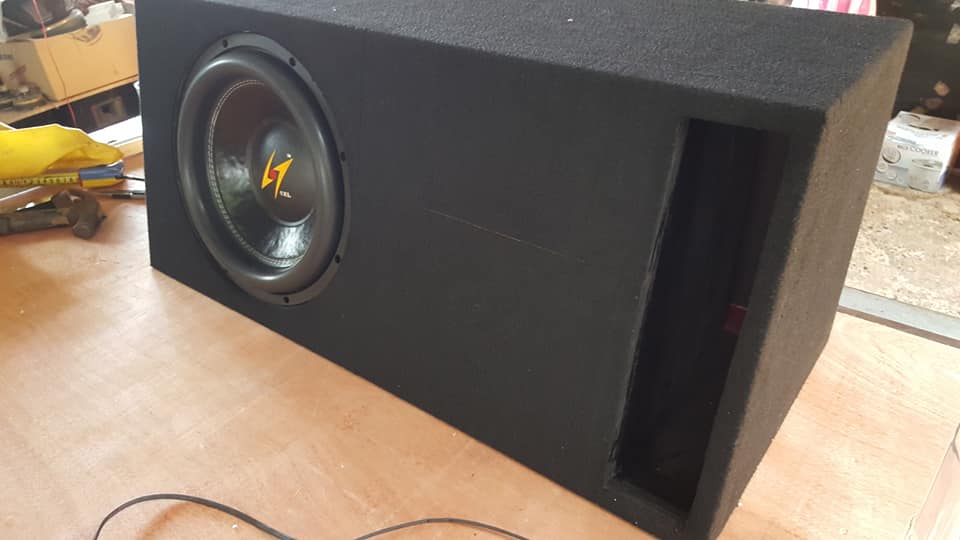 A subwoofer can produce some murmuring and humming sounds while it's not engaged with any power supply. There may be 60Hz of buzzing noises. 
Therefore, you should follow the below methods to lessen the erratic buzzing sounds. Some tend to use noise filters to reduce the buzzing and humming noises.
Though, they're relatively costly and may not work properly for long periods of time. 
Test and exchange the all-around orientation of the plugin for your subwoofer
When there is a subwoofer that generates unusual buzzing noises, first of all, you should, this is the first step you should test and swap the all-around orientation of the plugin of your subwoofer.
To help you to exchange the orientation, there is an Ac Adapter you may buy on Amazon.
Check whether the cables are not perplexing into one other
In fact, the complex cables aren't that liable for having deficiencies in a speaker.
But, you should know whether the cables are not perplexing into one another which might produce erratic sounds from your speaker. 
If you want to protect noises from your speakers, then an Audio isolator will help you to defend against numerous unusual buzzing noises.
Conclusion:
This is all about the car speaker cuts in and out and the fixes to the problem. If you're still in perplexity, then please feel free to ask us any questions.